our clients say...

Montreal:
Data recovery by Capital Data Recovery. For me that is the only one data recovery company. Highly recommended.

Calgary:
I am very impressed with the quality of the service, timeliness and hassle-free commitment. You are my first choice for any kind of disaster recovery. Please keep up the good work.

Montreal:
Capital Data Recovery Montreal was able to recover 3 months worth of work for the price of 3 days worth of work - all done in 48 hours.

Gatineau:
Your services are superb and affordable, and your business philosophy will pay off in the long run. Highly recommended.

Montreal:
Successfully recovered all files from a failed RAID 5 server, of which: One disk was physically missing, two disks were completely failed, and the third disk was 70% failed.

Perth:
The level of professionalism and skill exceeded our expectations in every way.

More testimonials...
Data Recovery Montreal by Capital Data Recovery Inc.
For years, Capital Data Recovery has been a recognized leader in the hard drive recovery field. Our industry leading knowledge of hard drive architecture and electronic components has established our firm as one of North America's leading data recovery companies.
Our headquarters are located in Ottawa, Ontario, with fully quipped laboratories in Montreal, Ottawa, Barrie, New Jersey NY, Meridian ID and San Jose CA areas.

We offer custom data recovery and file repair services trusted by the government organizations, reputable universities throughout North America, hard disk drive manufacturers, major data recovery corporations, computer stores and small organizations. We are constantly investing in new data recovery technologies to ensure we provide our customers state-of-the-art solutions.

We have successfully recovered hard disks declared unrecoverable by other data recovery companies.




our expertise
With many years of proven expertise in the data recovery area we deliver the best possible results to our clients.

We have an unmatched over 85% success rate. Data recovery is our specialization. Our support engineers have more than 16 years of experience in developing tools and unique techniques in the data recovery industry. Providing continuous technical support to other data recovery companies in North America has also been earning us a high reputation and a name in the industry.




we guarantee
- Free evaluation
- Guaranteed service
- Customer satisfaction
- Prompt response
- a "No files no charge" policy
- We do not and will not ever subcontract other companies
.. It's our pride and we work till the job is done




confidentiality
We practice strict confidentiality procedures with our customers' information. Any confidential information disclosed by the customer shall remain the sole property of the customer. Additionally, we guarantee a no disclosure policy to third parties.




any types and brands of hard drives are supported

- ATA (IDE, EIDE), Serial ATA (SATA), SCSI
- Laptop hard drive
- USB or FireWire external hard drive
- CD-R/RW/DVD-R/RW
- RAID 0, RAID 1, RAID 2, RAID 3, RAID 4, RAID 5,
- RAID 6, RAID 7, RAID 0+1, RAID 10, RAID 50, RAID S
- NAS, SAN

- Maxtor
- Western Digital
- Quantum
- IBM
- Samsung
- Seagate
- Hitachi
- Fujitsu
- Toshiba
- LaCie External Hard Drives




we recover pictures and other files from any digital media
- MS / MS-PRO / MS-DUO
- MMC / MD / SM / XD
- Memory stick
- SD/Mini SD
- USB drive
- CFI / CFII
- RS-MMC
- MP3 player




any operating system is supported
- Windows NT/2000/XP/Vista
- Windows 95/98/Me
- DOS/Windows 3.x
- Novell NetWare
- Mac OS
- Unix, Linux, OS/2




we recover corrupted files, such as
- Excel (.xls), Word (.doc), Power Point (.ppt)
- Pictures (.jpg; .gif; .tiff and others)
- Outlook (.pst; .ost), Outlook Express (.dbx)
- Exchange Private Folders Priv.edb (.edb)
- Exchange Public Folders Pub.edb (.edb)
- Quick Books and Quicken (.qbw; .qbb)
- Adobe Acrobat (.pdf)




we service clients throughout Canada and the United States

Montreal | Gatineau | Hull | Montreal | Toronto | Quebec | Vancouver
Sherbrooke | Kingston | Orillia | Huntsville | Muskoka | Woodbridge
Halifax | Mississauga | Montreal | Windsor | Oshawa | Saskatoon
Calgary | Edmonton | Winnipeg | Hamilton | Barrie | Kitchener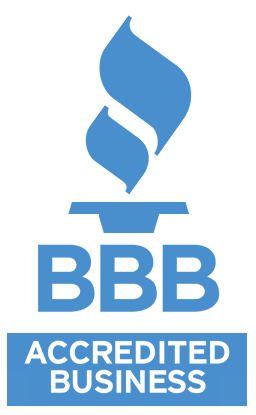 CONSUMER
ALERT
news and events



January 21 2008. New Jersey
Data Recovery seminar in New Jersey. Closed seminar is provided by Capital Data Recovery for a number of data recovery companies in North America.

August 2007.
Disaster Recovery seminar. Closed seminar is provided for Canadian Blood Services.

May 2007.
Disaster Recovery Information Exchange seminar. Promoting business continuity planning, computer recovery planning, crisis management and other related disciplines as integral components of an effective business strategy.